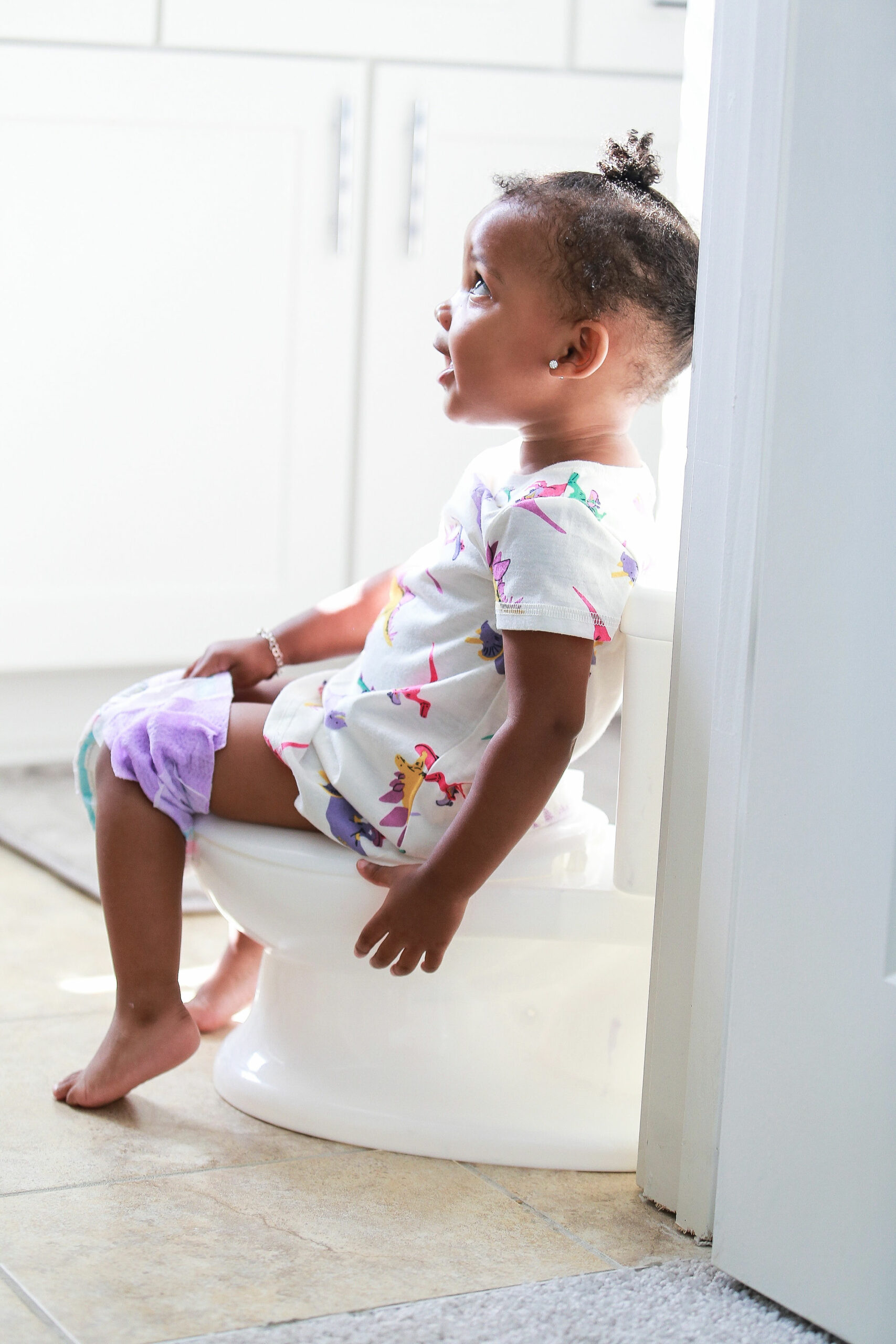 Yes, the title is spot on– 95% potty trained. I leave 5% for the unexpected accidents and "can't make it" moments. Believe it or not, we've been accident-free for about two weeks, and my sunshine has been wearing her big girl panties to school. So let's talk about our road to potty training, what worked for us, and the tools we used.
Does Your Little One Show Interest?
It may sound silly, but it's a valid question. Does your child show interest in going to the restroom or exploring the potty? For us, the answer was, "Yes." So we built off of her natural enthusiasm and made sitting on the potty at home a regular thing, whether she used the restroom or not. We wanted to become accustomed to the idea. After some time, we decided to create a system. Each morning once she woke, we went straight to the potty.
True to science, most people use the restroom when they wake up. We made this a habit and began rewarding her with dances, praises, and stickers! We added nightly tinkles to our routine as well, and before long, we had created consistency.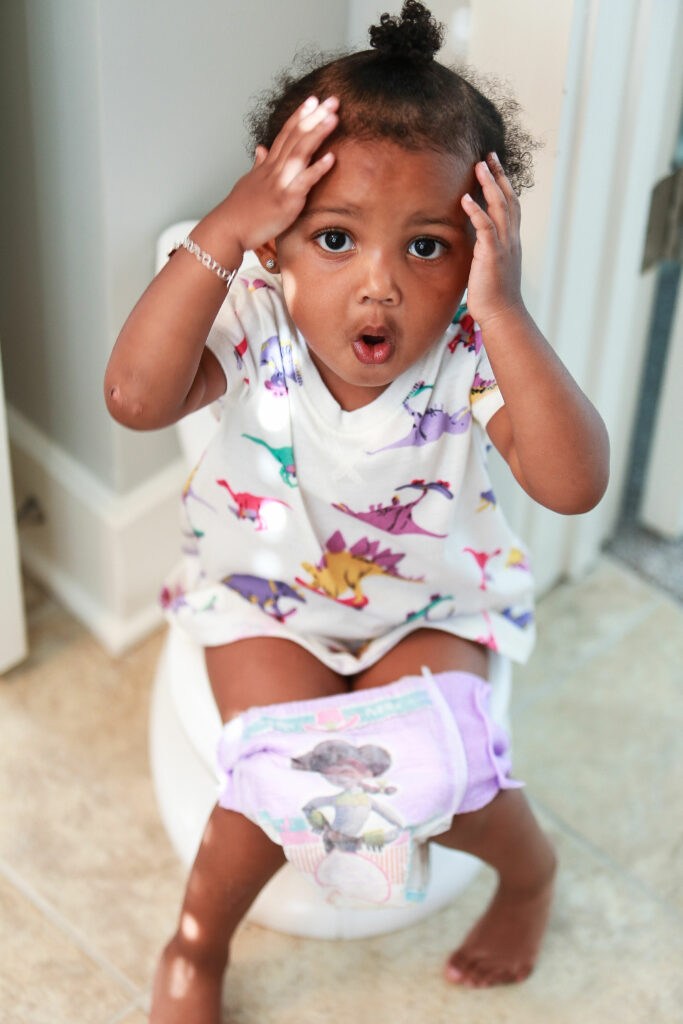 Make an Investment!
Once we created a system, we decided to invest in a potty. We purchased the Summer Infant: My Size Potty. I'm all things, Summer Infant – personally one of my top brands for babes and toddlers. I've linked the seat, here.
This seat was a win. The Summer Infant has the functionality of an adult-like toilet which makes it the perfect mini-size. In addition, a neat top tank to hold tissue/wipes and the realistic flushing sound gives your toddler the "real deal."
Ellis especially loved flushing. If she made a tinkle in the potty, then we allowed her to flush. It was a win-win.
Go Free Days!
During early training, mostly on weekends (when we were home), we would have our little one go free – meaning no bottoms. Going bottom-free would help to reinforce using the restroom and not having an accident in her pants. I wouldn't do this for too many days in a row, because you're guaranteed to have a mishap on the floor. A couple of days in a row should be sufficient. Also, start this stage once you and your little one are ready to commit. Don't force "Go Free Days."
What We Use For Potty Training
So if you're ready to get started here's a list of products we used to help us Potty Train or Two Year Old
Pampers Easy Up Girls Training Pants Super Pack
Charmin-To-Go Toilet Seat Cover or Toddler Animated Print Seat Cover
Pampers Wipes Complete Clean
Old Navy Printed Underwear 7-Pack for Toddlers
Summer Infant My Size Potty Seat
Have any questions or tips, let's chat in the comments below!

Xo, Carm
Tags : Carmenwatkins, kids, potty training, toddlers