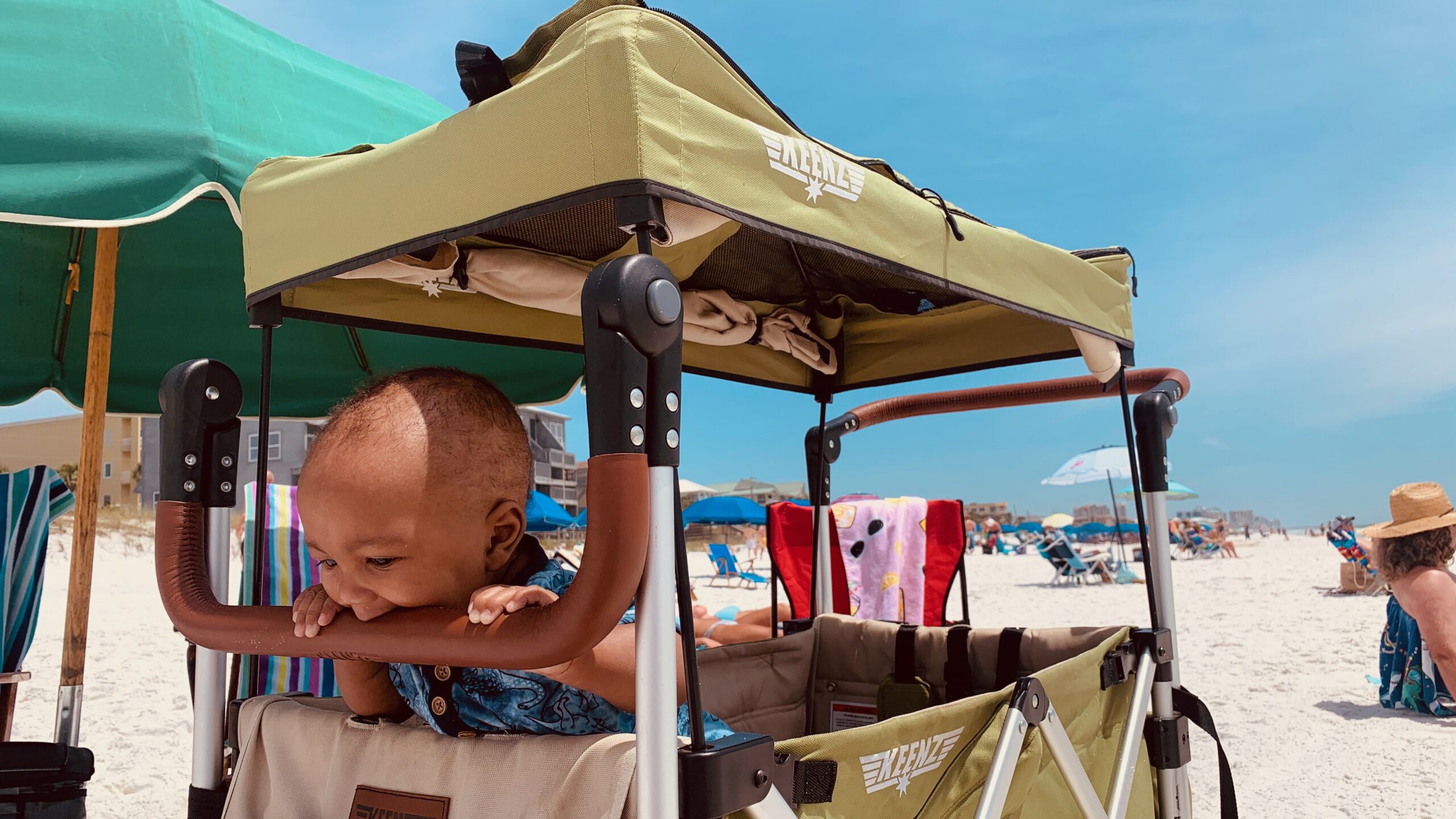 Summer is here, and it's time for a bit of fun in the sun!
A couple of months ago, our family took the six-hour drive to one of Florida's best beaches, Destin. This beach sits along the gulf with powder white sand and gorgeous blue water. The Miramar and Destin beach area is such a sight – relaxing and entertaining all in one.
My husband and I tackled this trip – just the two of us plus the kids. We were outnumbered three to two, and although the kids had an absolute B L A S T – Will and I needed a vacation from the vacation.
I decided to share all the fun we experienced on our family vacation and share a few tips for your upcoming travel.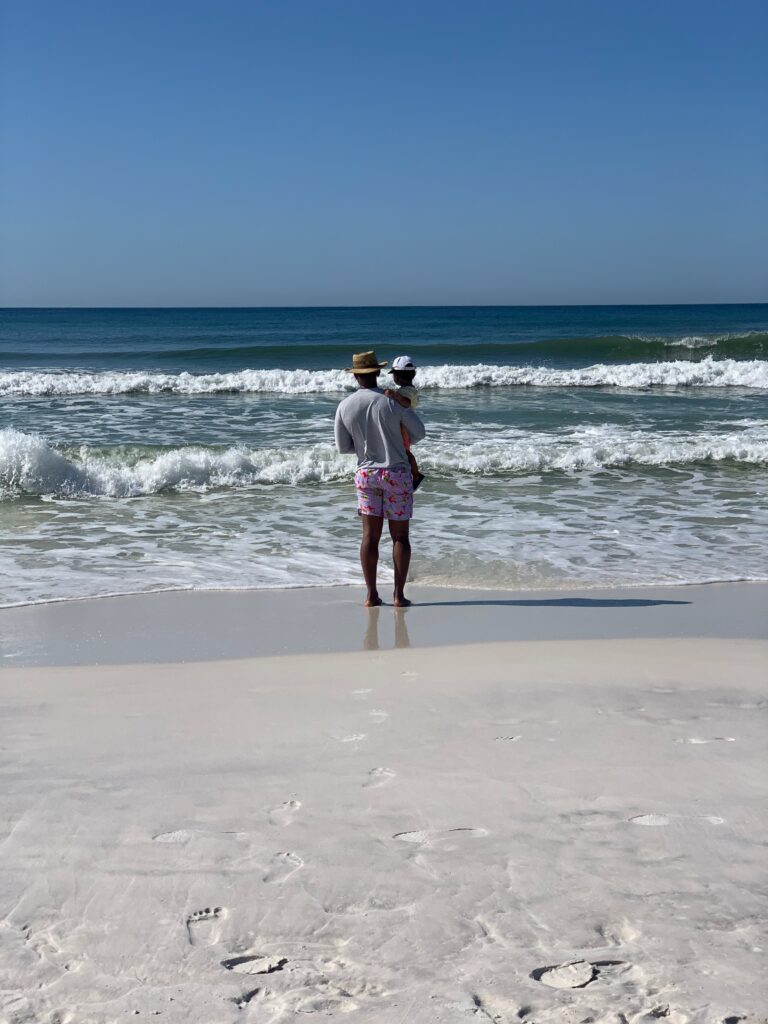 STAY
Choosing where to stay is critical. For our four-day family vacation, we decided it would be best to secure a condo through Airbnb. There are many hotels in Destin and the surrounding areas, but a condo/home best suited our needs. We wanted to have plenty of space for the kids, a full kitchen, access to a washer and dryer, a sleeping area designated for the kids, and close beach access. Beach access was non-negotiable.
We chose this gulf view condo that was steps from the beach.
DINNER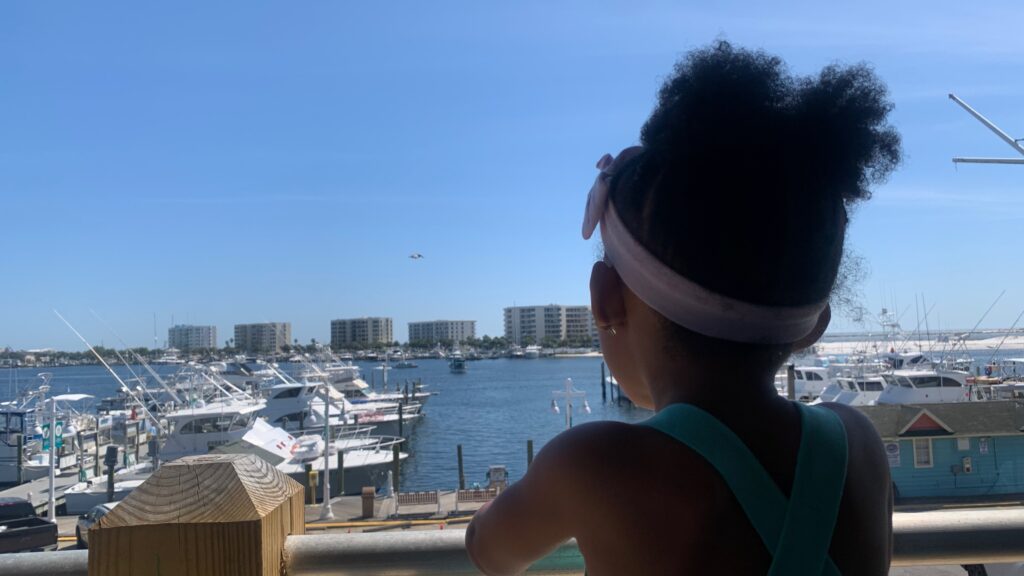 One of the great things about Destin – the food. We spent our week eating well and trying some new places. Here are a few of the restaurants we tried while we were there.
Waterfront Restaurants:
Boshamps Seafood and Oyster House // At Boshamps, you'll enjoy outdoor seating, great views, and an excellent menu.
Brotula's Seafood House // Brotula's is a great lunch spot. The outdoor seating and view of the boats make it a great place to go with the kids. We talked over dinner about the birds and boats.
Bubba Gump's // Bubba Gump's is more of a local staple that you have to try for yourself; consider it an experience.
Breakfast:
First Watch // First watch is local to Georgia and Florida, but it's still a win for breakfast. The menu is full of healthy and refreshing options for breakfast. There were two near our condo.
The Pancakery // An experience and sweet desert-like breakfast spot.
Desert:
Shakes Frozen Custard // We went to shakes for a special treat for the kids and us. Super yummy
FOR THE BEACH
We were there for the beach, but as with anything with little ones – you must be prepared, so the experience is enjoyable for everyone. Here is a list of the beach must-haves:
Load up on the snacks: a fresh bowl of fruit, crackers, fruit snacks, bottled water, juice box, refreshing beverage for the parents
For travel to and from the beach – a wagon. A perfect wagon with beach wheels is ideal. We get a lot of questions about our wagon. We use the Keenz Wagon for all our travel. I've linked our Keenz Wagon here.
We always bring a few chairs with us; typically, most beaches have a designated area for beach rentals, but if you like to save on the cost, just bring your chairs.
Beach Towels – when choosing the right beach towel, think oversized. The oversized towels are ideal for the little ones to play on.
Sunscreen – We are currently using Black Girl Sunscreen.
I hope this quick overview helps you prepare for your next beach outing. If you need more tips on travel and packing for little ones, I've linked a past blog post here to assist with packing.